My name is Veronika Kracíková. Twenty years ago I followed my passion of showing people around the city that I live in.
That city was Prague for a long time, but then, fate took me to Frankfurt am Main and Konstanz in Germany for six years. It was there where I realised that guiding could be my way to get acquainted with a new place and build a relationship with it.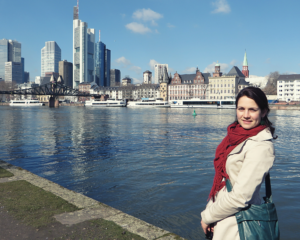 Since 2018, my home has been Vienna, Austria. During this time I have put a lot effort into become a licensed guide and to really feel like a local. And now I can proudly say I've done it! 
As a now certified Austria Guide, I can offer amazing traditional and some less traditional walks around the city. I can conduct my tours in five languages: Czech, English, Portuguese, Spanish and German to cater for a variety of requirements.
As a mother of a young boy, I have an acute understanding of families traveling with children. I have a fantastic overview of the streets of Vienna, where you can enjoy it even with a pram. I know where the best playgrounds are for relaxation and a bit of time out. 
Contact me for more information.