Corona pandemic taught us to appreciate outdoor and made us go out in the nature much more than we were used to. And even though I cannot wait to be served again in my favourite café, I just love the green hills in the southern part of Vienna from where you see your daily troubles form a different perspective.
Today I am going to share with you my three favourite spots, where you can put your blanket on the grass, unpack your snack and just switch off and relax.
Tip 1 – Perchtolsdorfer Heide
Perchtolsdorfer Heide near 23rd district offers an amazing meadow to observe Vienna. It is quite big so you will easily find a spot where you can enjoy some privacy. For picnic, chose either the meadow or one of the tables that are available there.
How to get there: Tram 60 Rodaun is 20 min walk away from the hill. Another 20 min walk uphill will lead you to the best view point by the foot of the forest. If you have a car, there is a parking right by the entrance to this natural treasure.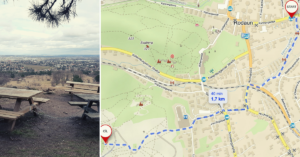 Tip 2 – Hörndlwald
Hörndlwald by Friedenstadt in 13th district has a meadow with amazing view to the entire district, Otto Wagner's church Am Steinhof and some skyscrapers on the other side of the Danube.
How to get there: You can reach this awesome place by bus station 54 B Reischergasse from Ober St. Veit and then walk 2 min upwards. If you come by car, put Joseph-Lister-Gasse in your navigation and drive all the way up.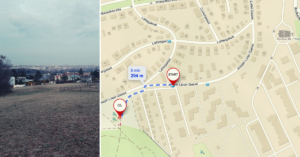 Tip 3 – Lainzer Tiergarten
Lainzer Tiergarten in 13th district is for sure one of the places you have either visited already, or have had long on your list. Make sure you check the opening hours before your visit! Once there, hike to the meadow  called Wienblick Badewiese.
How to get there: From Lainzer Tor you have to walk 3,7 km, from Sankt Veit gate only 1 km. Both gates have a bus station near by as well as car parking.
I wish you a great time and will be happy to hear from you on Facebook, what is the picnic spot you like!